Interoperable Location Infrastructure
Scalable TDOA-Infrastructure for Ultra-wideband and Chirp.


Track

any

DW1000 tag hardware!
Leverage the scalability of nanotron's location infrastructure supporting  thousands of tags.
Implement the standard BLINK Format.
Utilize nanotron's field-proven anchor products. There are more than 500 deployments to date – most of them with 24/7 reliability requirements.

Add more anchors and tags if and when you need them – no cell structure no overhead.

Benefit from Sensor and Location Data Analytics.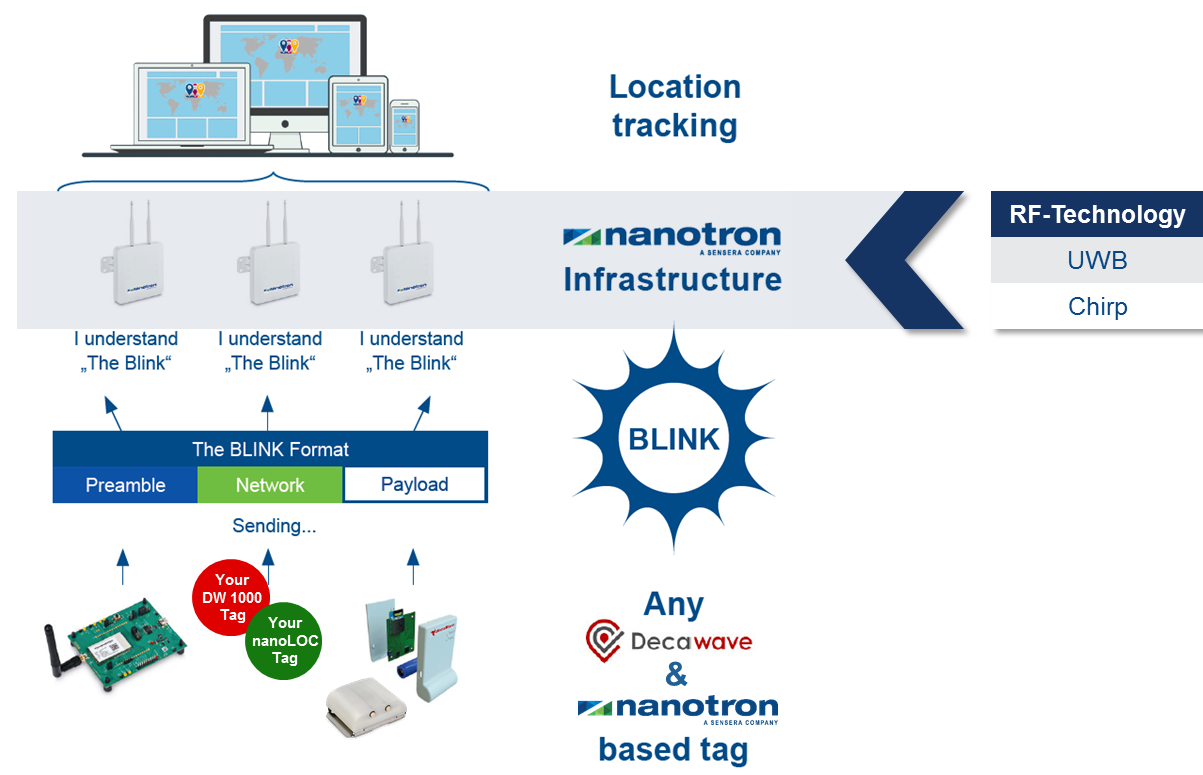 Nanotron's Edge Anchors (nanoANQ EA) support tracking implementations with several thousands tags in real-time.

Nanotron's "Sea of Anchor" Location Infrastructure scales better and is easier to install than any other solution currently on the market – no cell structure, no overhead.

Anchors are all on the same data backbone. Anchor synchronization entirely transparent.
Commercial TDOA installations of up to 5000 tags are running 24/7 today.

Short series of data packets following a common frame structure: The Blink (format).

Tags that transmit The Blink are instantly visible in nanotron's location infrastructure.
Verticals include livestock health, mine safety and productivity, manufacturing and healthcare.