Interoperable Location Infrastructure
Nanotron enables scalable TDOA-Infrastructure for Ultra-wideband.


Track

any

DW1000 tag hardware!
Leverage the scalability of nanotron's location infrastructure supporting  thousands of tags.
Implement the standard BLINK Format.
Add more anchors and tags if and when you need them – no cell structure no overhead.
Benefit from Sensor and Location Data Analytics.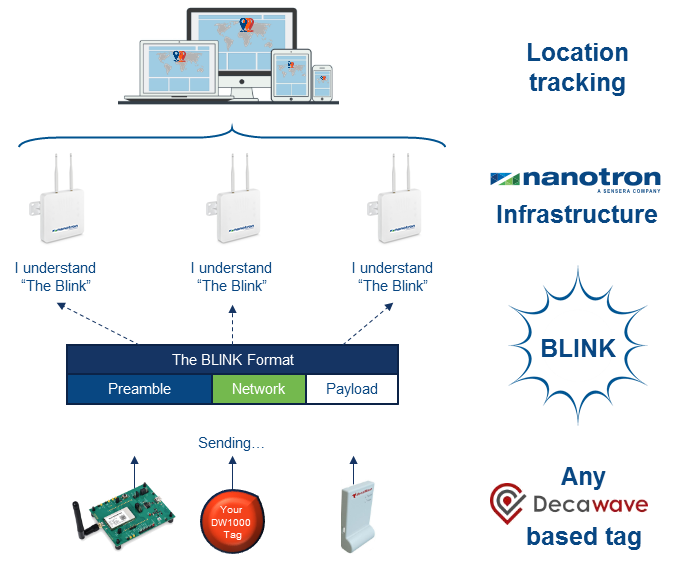 Nanotron's Edge Anchors (nanoANQ EA) support tracking implementations with several thousands tags in real-time.
Commercial TDOA installations of up to 5000 tags are running 24/7 today.
Verticals include livestock health, mine safety and productivity, manufacturing and healthcare.