RTLS Tags
Knowing the what, where and when
In a real-time location system, tags are wireless identification devices that transmit data packets, also referred to as location blinks. These data packets are received by anchors which communicate to the location engine and calculate the position of those tags. Together, these elements provide the required infrastructure to monitor and track the presence, movements and precise location of assets, personnel and vehicles in real-time location applications.
Supporting bi-directional communication, our tags both transmit and receive data. Location blinks sent to the location engine from tags contain a timestamp and sensor data, including temperature, battery voltage and motion measurements. Messages can also be sent back to tags to configure them and to control tag's actuators, such as LEDs.
Inpixon Personnel Tag
Durable and wearable tag for proximity, blue dot and activity monitoring
The Inpixon RTLS Personnel Tag is a sturdy and compact ultra-wideband (UWB) RF tag that enables distance, activity, sensor and location tracking in large scaling RTLS environments with centimeter-level accuracy.
With its deployment-ready design, the Inpixon Personnel Tag reduces time-to-market and cost. Designed for business operations in indoor scenarios, the Inpixon Personnel Tag features integrated wireless charging, provides accurate location data and two configurable location blink modes, on motion and while stationary.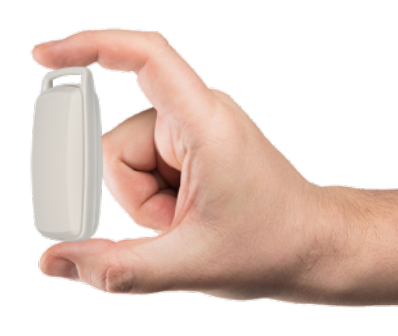 Its wireless configurability makes personnel Tag adaptable for Office Surveillance, Manufacturing, Warehousing as well as Compliance and Evacuation requirements.
The Inpixon Personnel Tag adds a high level of transparency through location awareness for location-based services.
System Integrators benefit from the white label housing and the inclusive API, known for its ease of use, to design tracking and sensing applications.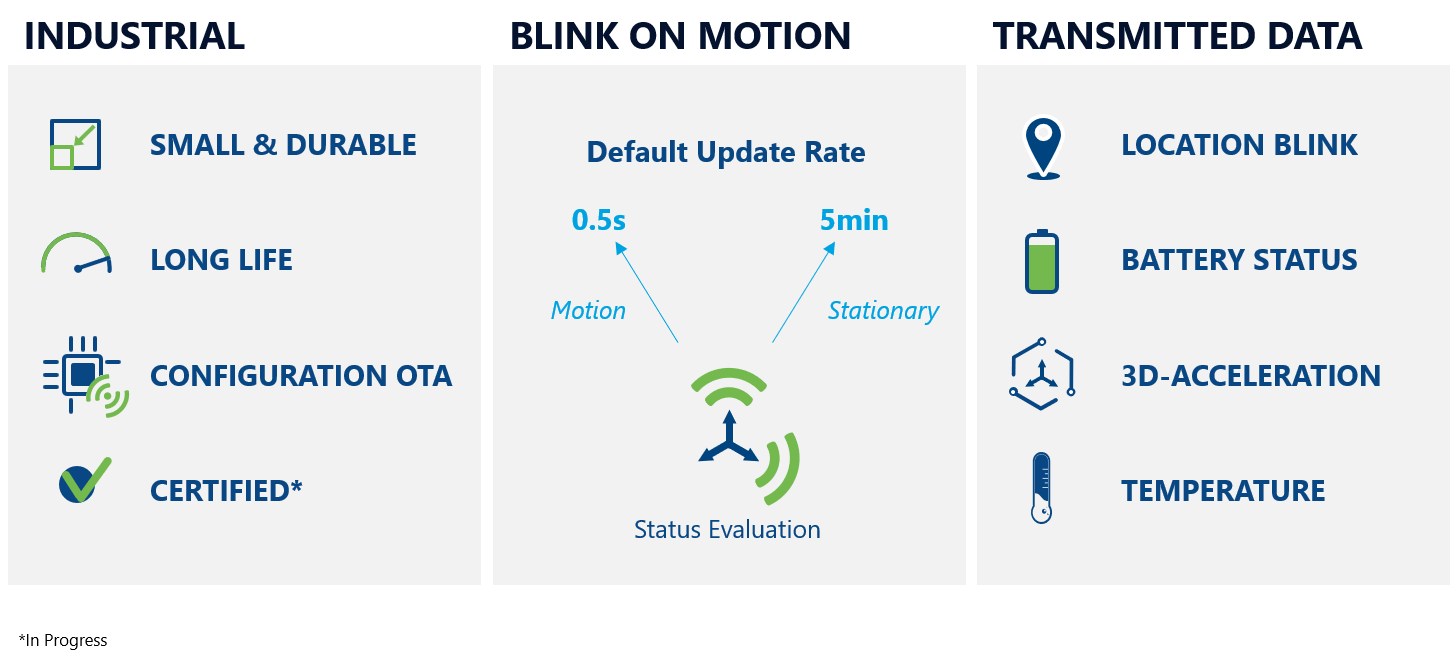 Value Propositions
Supreme Cost-Benefit: The feature set is perfectly aligned with personnel tracking applications
Fast Time-to-Market: Immediately upon activation the ready-to-use tag provides accurate location data to monitor individuals and to support contact tracing protocols
Flexible: Adapt to various application and tailor tags by utilizing the blink rate range
Simple API: Easily and rapidly develop ranging, sensing or tracking applications
Make it Yours: White label housing
Scalable: Expand deployments to thousands of concurrent tag tracking
Key Benefits
Locate employee and visitors to support processes and safety and compliance
Add distance monitoring and crowd detection to support outbreak prevention
Create transparency throughout your facility for evacuation and theft prevention and overall visibility
Optimize processes and  analyze personnel trajectories
Reduce bottlenecks with real-time visibility
Improve workplace, room and area utilization
And more…
Up to 40m range at 30cm accuracy
Efficient ToF RF-packets support large RTLS deployment scalability
Configurable Blink on Motion
Motion detection triggers: 0.5 sec blink interval
Stationary detection triggers: 5 min blink interval
Scalability: Expand deployments to thousands of concurrent tracked assets
Configuration Over-The-Air (COTA): Add features via FOTA, configure wirelessly with minimal maintenance efforts
Durable: IP65 housing that resists dirt and impact
Transmitted Data: Location blink, battery voltage, 3D acceleration and temperature data
Flight Safe: Pre-deployment inactive and flight safe battery until activated via Qi-Charger
Compatible Software: Compatible with nanoLES location engine, deployed worldwide for 10+ years