Nanotron News Ticker
Spot-on with Location Running!
Radio and location-technologies need to be easily accessible, even though the underlying technology is complex.
Berlin, April 25, 2017
Known-good and easy-to-use radio modules minimize the need for RF expertise for the user. Nanotron has invented the concept of "Tag-Ready" modules. The swarm bee product just requires an antenna and a battery to be up and running. External interfaces – digital GPIOs and linear ADC/DAC ports – add connectivity without the need to have a host controller for basic applications.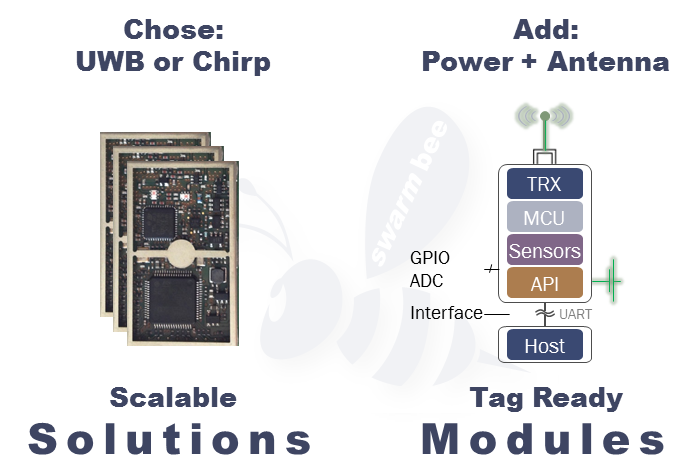 Media Contact:
Thomas Förste
VP Sales and Marketing
+49 30 399 954-0
Email: t.foerste@nanotron.com
Alt-Moabit 60
10555 Berlin, Germany