Nanotron News Ticker
Professional Location-Awareness is … the Location Engine.
Berlin, April 28, 2017
The Engine is driving the sports car … the Location Engine is driving quality location data fueled by raw position information from tags and location infrastructure. nanoLES 3 – nanotron's Location Engine and Server – runs standalone and as a background service. Now available for Windows and various Linux distributions.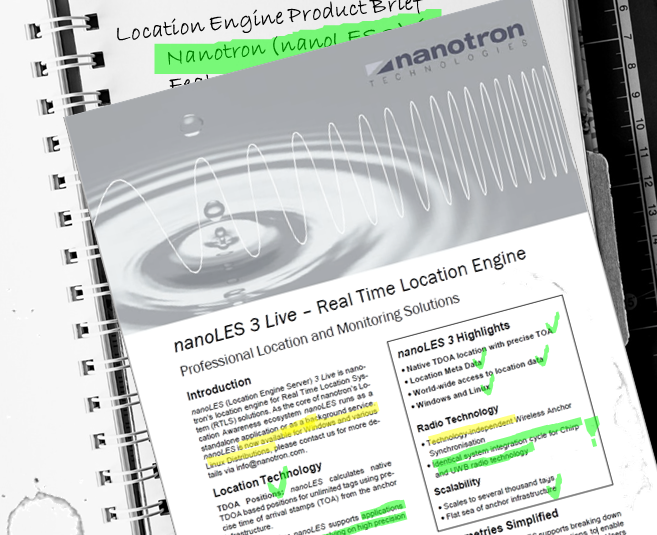 Get the latest Product Brief of nanoLES 3 Live here.
Media Contact:
Thomas Förste
VP Sales and Marketing
+49 30 399 954-0
Email: t.foerste@nanotron.com
Alt-Moabit 60
10555 Berlin, Germany