Every day there are dozens of workers worldwide that are seriously injured at work. Workplace accidents produce severe losses for businesses and families. With nanotron's find products, people can be easily located helping improve work safety and productivity.
Goal
nanotron's nanoRTL System can detect employees movement around specific sensitive areas such as cutting tools, conveyors, presses, furnaces, and other dangerous production zones to automatically inform safety personnel of their status.
With real-time tracking, Health-and-safety protocols can be improved to permanently protect personnel from injuries.
The integration of employee's location data into daily operations reporting strengthens safety awareness in and around the workplace. The result is a smarter and safer workplace that keeps an eye on your greatest assets protecting them continuously from danger.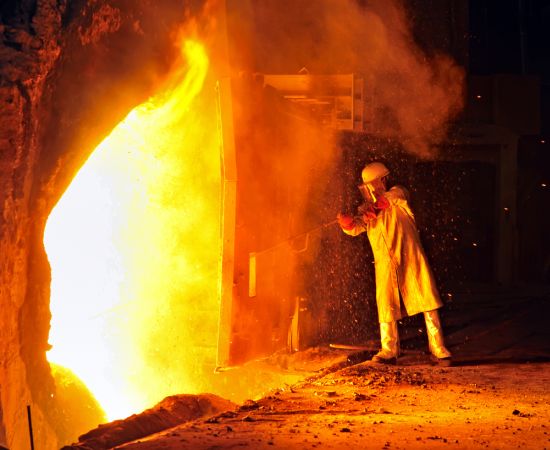 Solution
Find with RTLS
Employees are associated to a nanoTAG badge. RTLS anchors in the vicinity monitor the position of workers. The nanoLES location engine service picks up the blinks from the anchors and calculates positions for each tag. nanoLES presents location information to the client application which is tailored by the system integrator to the specific customer requirements banding and triggering the required safety zones.
System elements in this solution
nanoTAG, nanoTAG LP and nanoTAG RX
custom tags with swarm bee
nanoANQ and nanoANQ XT RTLS Edge Anchors
nanoLES Location Engine Service
Tools: Ranging Kit RK-II and RTLS Integration Kit